BOOK NOW
Rennert Internship Student Experience
Rennert Internship Students Break-Free of Pandemic Blues with Unforgettable New York City Work Experiences!
While schools in English speaking countries around the world have been lobbying their governments to re-open borders, Rennert in New York has been quietly working on giving students unique and life-changing English Plus internship placements around the city. A fully comprehensive experience, Rennert Internship Placement includes pre-arrival interviews, resume and interview prep, Business English classes and full mentorship and guidance throughout the whole preparation and placement.
The icing on the cake of a successful internship is the Internship Certificate and a Letter of Recommendation from the Host Company!
Meet Alice from Sweden, that took an internship in Special Event Planning: "Personally, I have become much more confident with my English; Professionally, I learned how a company was built by a woman and how to grow and develop it!"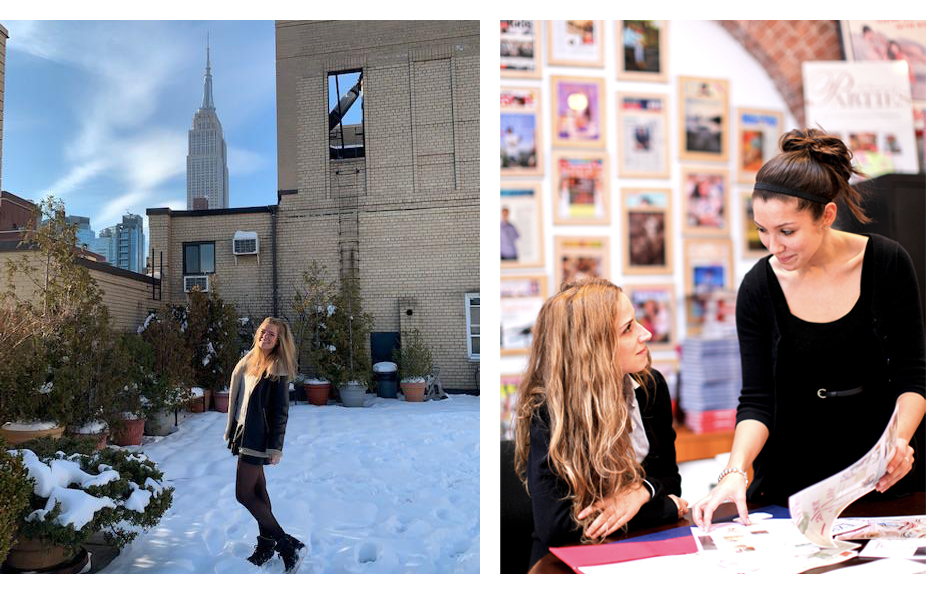 "I got to learn how meetings work online and also in-person. During the in-person meetings, I participated more and talked to our customers. I learned better English and also to introduce myself and the company in a professional way. My mentor and I met regularly. My favorite experience of the internship was when Jackie and I got to make our own mozzarella and pizza. It was such a cool experience and I had a lovely night. My greatest accomplishment has been all the videos I have been doing, I am especially proud of them and they all got thousands of views on TikTok." Watch Alice's Internship Adventures on TikTok!
ENGLISH PLUS INTERNSHIP PLACEMENTS SO FAR THIS YEAR INCLUDE:
Lena, Germany: Public Relations Firm

Alice, Sweden. Event Planning Company

Jasmine, Germany: Front Office, Boutique Hotel Chain

Gabriel, Brazil: Executive search Firm

Louisa, Switzerland: International Fashion Buying Showroom

Patrizia, Brazil: Marketing and PR Company

Alexandra, Germany: Marketing Office, International Hospitality Company

Elias, Germany: Guest Services International Boutique Hotel Chain
...and more!
Elias from Germany had a memorable internship experience in the Hotel and Guest Services field: "In my preparation it helped to see the internship as my actual job and I performed tasks independently once I had learned them." 

"At the beginning, I saw my supervisor almost every day. He could answer my questions and I also got to participate in meetings he held. I really enjoyed the meeting of the whole New York team, including the Times Square and Park Avenue branches, which I got to participate in. I felt like actually being part of the team and the presentation about fraud at hotels which was very interesting. I could learn hands-on and people treated me like an actual employee and I felt useful. My greatest achievement was to learn the Opera system... I want to thank you and Eimear and the school for supporting me."
BUSINESS ENGLISH FOR YOUR FUTURE!
Business English for Future Professionals helps interns get ready to step up to the challenge...it's always a rewarding experience! Getting English-ready to step into the New York City workplace is serious business! Rennert's talented Business English teachers keep the momentum high and the pace is serious fun around the board-room style tables in Rennert's Midtown 5th Avenue classrooms. Students and future interns are introduced to business concepts and terminology and hold their own in classroom presentations and shark-tank-style product presentations in this fast-paced class. Internship students can choose to prepare in Business English or Advanced General English for a priceless and unforgettable New York City experience! Contact us at study@rennert.com
"I would definitely recommend this experience. No matter where you complete your internship you will be able to learn something new and you will definitely benefit from it." Said Jasmine from Germany that participated in an internship in the Hospitality and Guest Services field.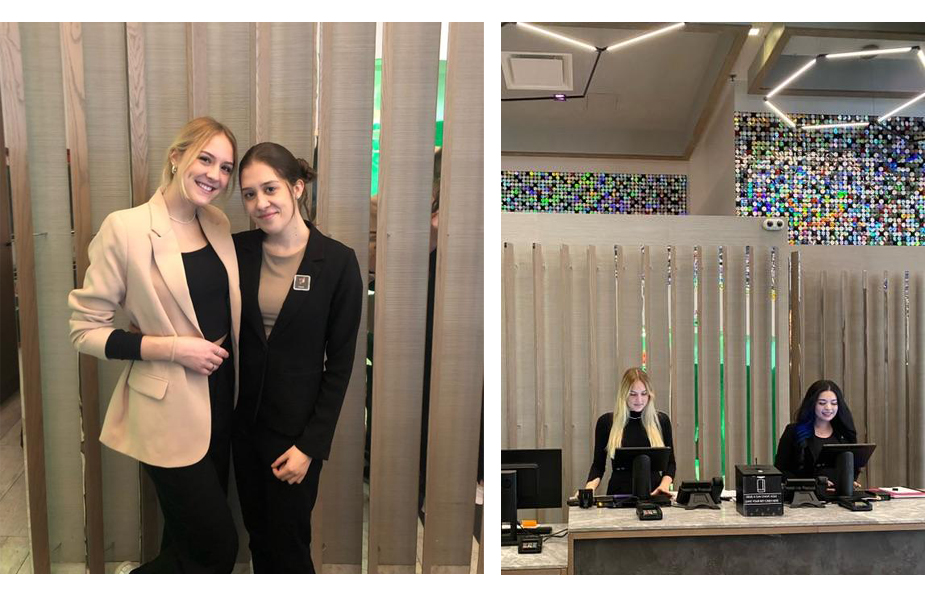 "My colleagues here were really happy and open-minded. They instantly made me feel welcome and part of the team. My favorite experience was to work with so many different guests from all over the world. Personally, I got more confident in communicating in English with a lot of different people and professionally, I got insights on a job that I have never done before and learned how to apply my English skills in a real job."

Please enter your email before downloading our brochure. Get Rennert promotions and news delivered straight to your inbox!