BOOK NOW
Rennert and New York City Football Club for the Win!
On and Off the Field, Rennert International Helps New York City Football Club Excel
"Working with Rennert to provide language lessons for our players proved hugely valuable for the squad as we moved forward to win our first MLS Cup," said Sam Pugsley, New York City Football Club Vice President, Sporting Operations and Strategy. "With constant travel and a demanding schedule, making time for lessons could have been difficult. Rennert's flexibility with instructors and travel to City Football Academy every week made the learning experience simple and enjoyable."
From Eimear Harrison Executive VP of Rennert International: "It was Rennert's privilege and pleasure to work with the New York City Football Club players, coaches and staff to attune international players to the necessary tactical language, and then watch them move towards their national victory in Major League Soccer!"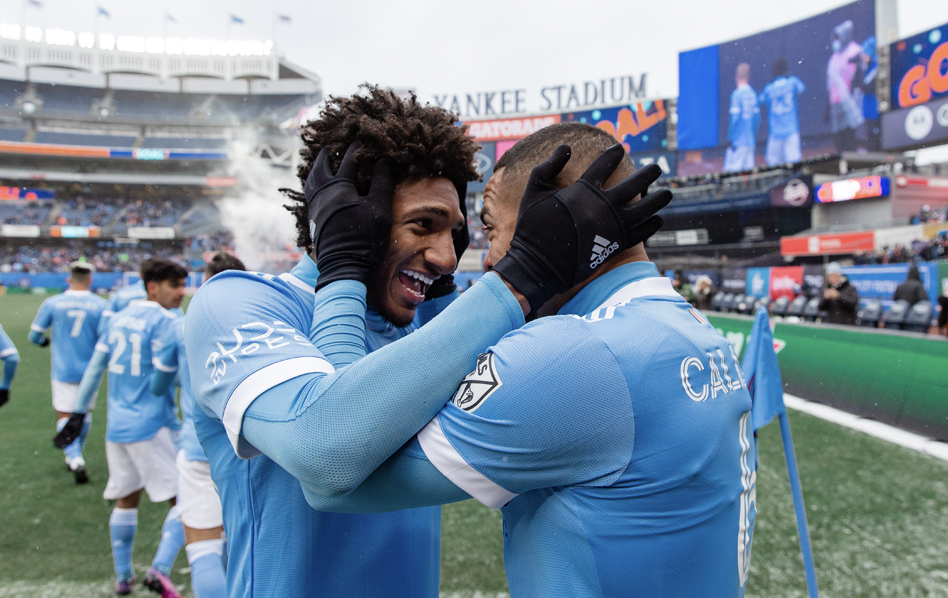 A

R.E.A.L.

APPROACH TO LANGUAGE TRAINING
Rennert was chosen as the official Language Service Provider (or LSP) for language training as well as translation and Interpretation services for the New York City Football Club. The relationship with NYCFC is a perfect example of the effectiveness of the communicative method known as the Rennert Experiential Approach to Languages (R.E.A.L.), which gets students speaking from the first class. It ensures that students don't only learn the language, but that they experience it through contextual learning. Rennert's expert teachers create authentic, real-world contexts for learning and make sure the experience is rewarding and effective.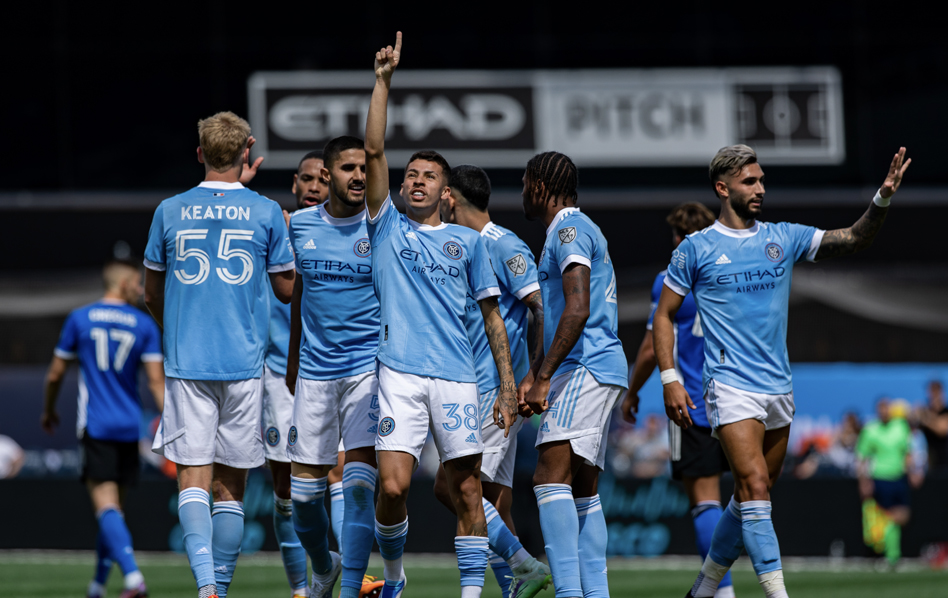 A CUSTOMIZED PLAN TO ADDRESS SPECIFIC NEEDS
For New York City Football Club, the R.E.A.L. method was put into practice with a customized curriculum to quickly meet the players' and the club's objectives. An experienced Rennert instructor, already well versed in the game of soccer and the accompanying "soccer slang," met with the coaches of NYCFC at their training facility in Orangeburg New York.
The process began by learning about the needs of the players to establish initial objectives for ESL training. The instructor spent time with the players, observing their interactions with each other and the coaches, and formally assessed each player individually to determine their level of English proficiency.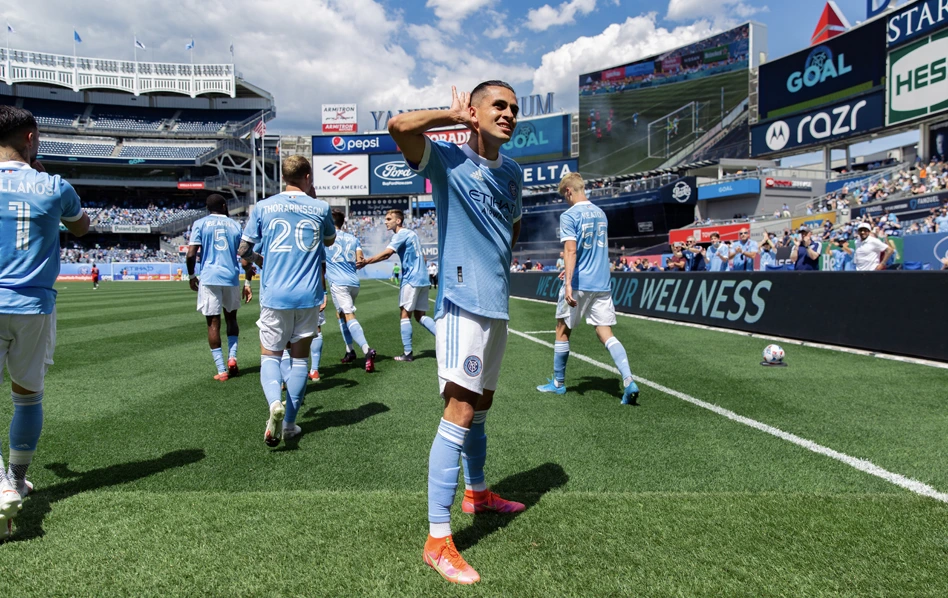 COMMUNICATION SKILLS ARE CRITICAL TO THE GAME
In a fast-action sport like soccer, games are won or lost by split-second decisions making communication crucial. For New York City Football Club, English is the "lingua franca" (also known as a "bridge" or common language, used to make communication possible between groups of people who do not share a native language) of the team. The international makeup of the team, however, presented some challenges: The head coach is from Norway and players hail from nations around the world including Peru, Spain, Mexico, France, Serbia, Argentina, Brazil, Uruguay, and other countries.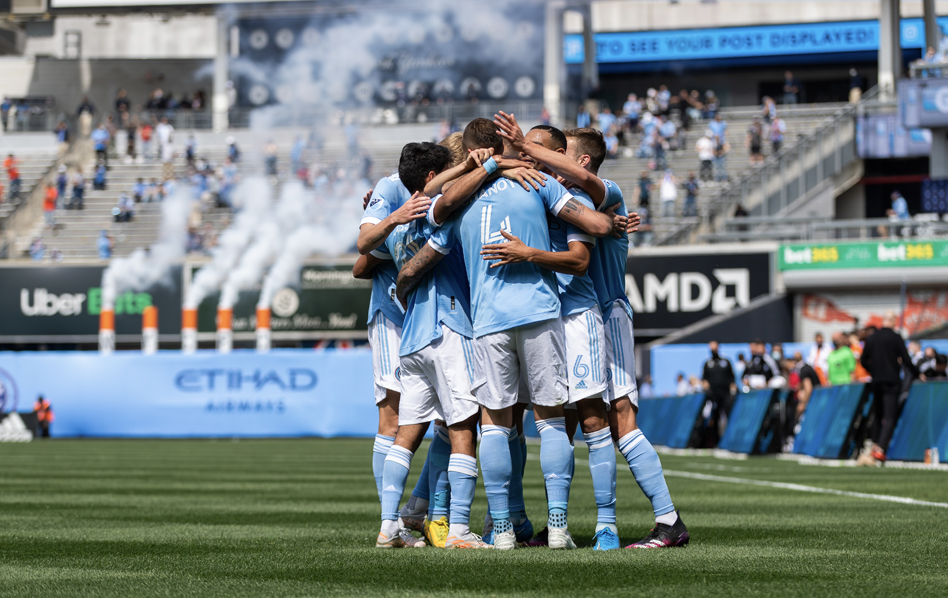 A WINNING STRATEGY
Rennert provided instruction at both the New York City Football Club training facility and online throughout the season and continues to do so today. The benefits were immediately apparent. On-field communication improved, and the team continued to grow as a cohesive unit. The team grew closer off the field as well, with improved communication boosting morale and creating more of a family atmosphere among the players, many of whom are young and away from home for the first extended time.
Rennert International is well known for its proven language courses for students of all ages and backgrounds and for preparing foreign students for college studies in the United States. Rennert has also built a strong reputation for providing translation and interpretation services as well as preparing professionals from a range of organizations with English language skills and immersion into American culture. One such organization is the New York City Football Club (NYCFC), recent champions of Major League Soccer (MLS).
From athletes to students to business executives, Rennert International remains committed to client success, no matter what the "goal" or "field". Helping the world communicate can put everyone's goals within reach.
Rennert and New York City Football Club are continuing to work strategically with players on their game-English and hope to take the team to a second win!
Learn more about Rennert student success in the Internship Program

Please enter your email before downloading our brochure. Get Rennert promotions and news delivered straight to your inbox!